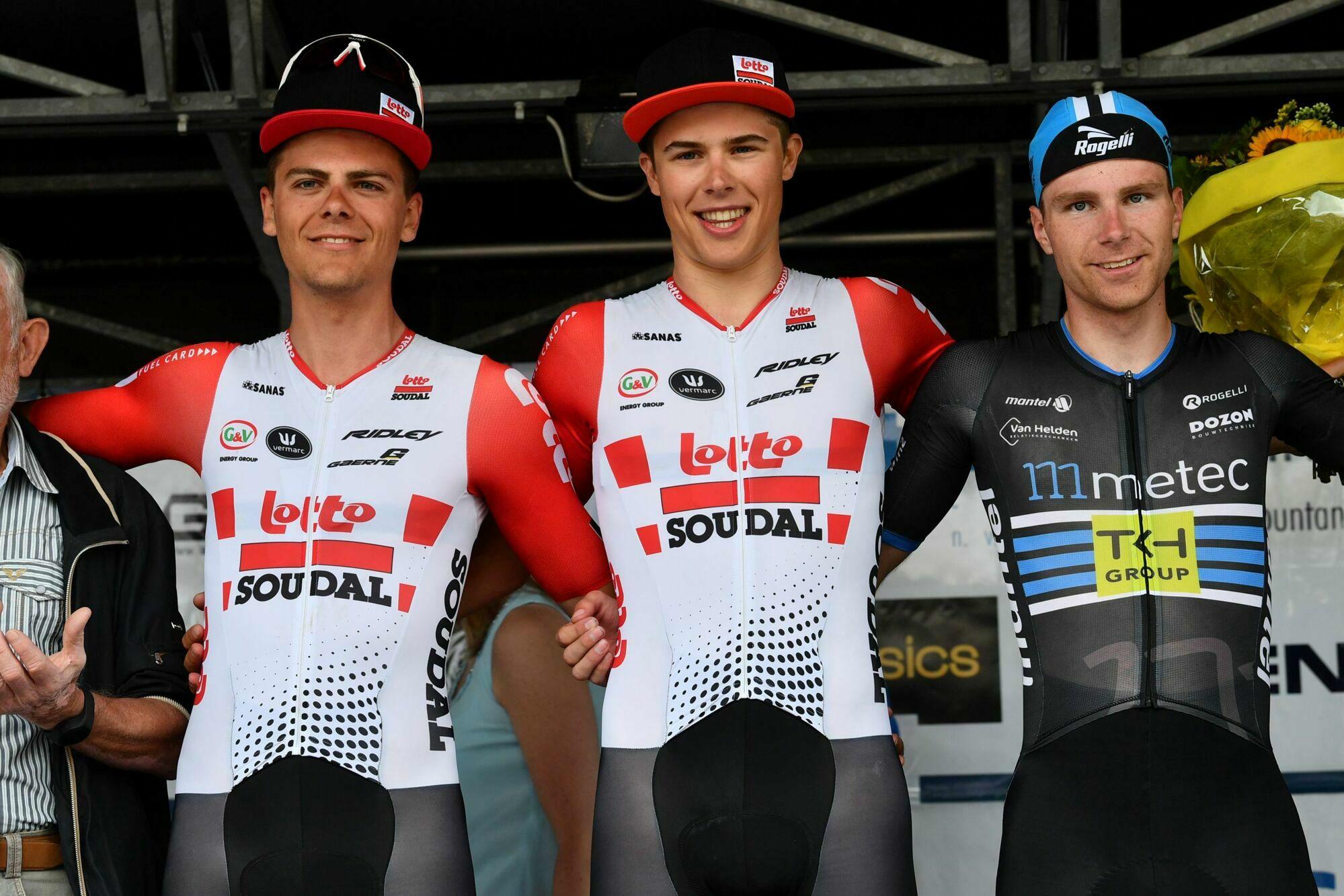 Ward Vanhoof narrowly holds off sprinting peloton
Ward Vanhoof narrowly holds off sprinting peloton
Ward Vanhoof (Lotto Soudal) has won Omloop het Nieuwsblad U23. The 20-year-old Belgian escaped in the closing kilometres and was narrowly able to stay ahead of the sprinting peloton at the finish line in Zottegem. His teammate Arne Marit won the sprint for second place, and the Dutchman Dennis van der Horst (Metec – TKH) came third.
The U23s were challenged with 161 kilometres through the Flemish Ardennes, with nine climbs and as many cobblestone stretches. After the start in Zottegem, the route headed towards Molenberg, Haaghoek and Leberg. Then followed Tenbosse and the legendary Muur van Geraardsbergen and Bosberg. The peloton didn't let anyone ride off far ahead.
Halfway through the course, the U23s entered the local course, where they had to conquer the Lippenhovestraat, Paddestraat and Grotenberg four times. Occasionally a lone rider or small group got away, but even now, the peloton kept everything under control.
During the last climb of the Grotenberg, Ward Vanhoof had finally had enough. He reached the top about 10 seconds ahead and was narrowly able to hold the lead until the finish in Zottegem. Behind him, Arne Marit finished second; Dennis van der Horst sprinted to third place.