Gianluca Pollefliet triumphs in Omloop Nieuwsblad U23
Gianluca Pollefliet triumphs in Omloop Nieuwsblad U23
For a fourth year in a row, a rider from the Lotto Dstny Devo Team drew the longest straw in the Omloop Nieuwsblad U23. For Ward Vanhoof, Arnaud De Lie and Luca Van Boven, it was the springboard to the pros. Gianluca Pollefliet, who combines track and road, won after a tight sprint with Dylan Vandenstorme (Circus-ReUz-Technord).
There was no lack of enthusiasm at the start of Omloop Nieuwsblad U23. Arno Vanhaecke and Jago Willems were joined by five foreigners. Action and reaction followed in quick succession. On the Hostellerie, Senne Debucke (VDM-Trawobo CT) and Hidde Van Veenendaal tried to bridge to the leaders. In the hill zone, a particularly eager Lorenz Van De Wynkele (Lotto Dstny Devo Team) moused off. Aklilu Arefayree, Kenneth Verstegen, Matis De Meijts, Yorben Lauryssen and Stef Koning picked up in front. After the Muur van Geraardsbergen, they were left with five.
After the Congoberg, the last climb of the day, there was a general regrouping and the race could restart. Warre Vangheluwe (Soudal-Quick Step Devo Team) was the first to throw a bomb in the final. Roel Vansintmaartensdijk picked up the pace and a little later a surprisingly strong Sil Van Daele (Bingoal WB), Dutchman Mike Schuch and Dylan Vandenstorme (Circus-ReUz-Technord) followed him.
(Continue reading below the photo)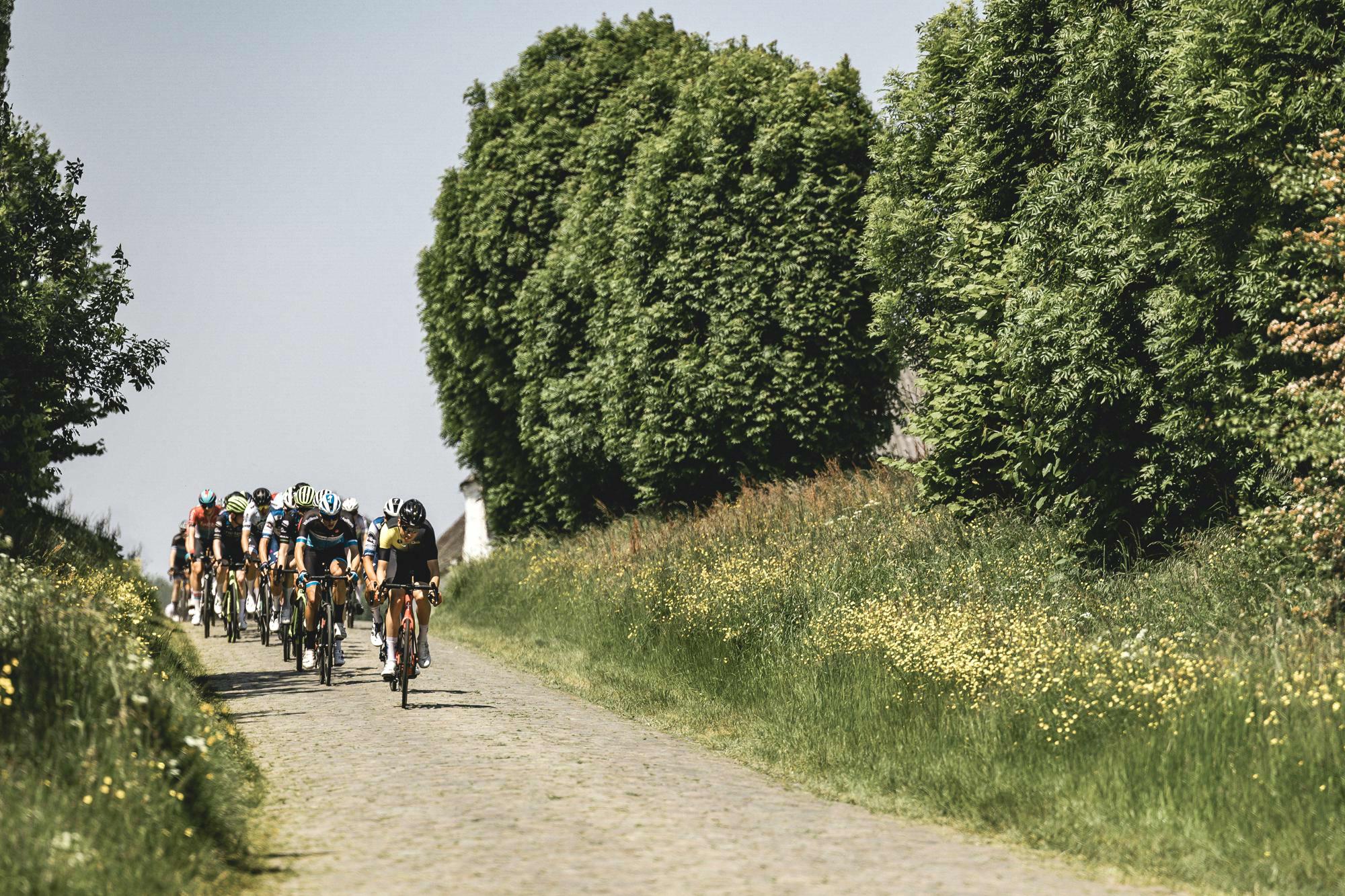 "With my teammate Tijl De Decker, I closed the gap to the leading group. That was an important moment", said Gianluca Pollefliet. "In the final, we attacked a lot. Tijl tried twice. I wiggled away and got Vandenstorme with me. Normally I should win the sprint easily, but after a tough race it's not the same. It was pretty close, but I was sure I won."
Gianluca Pollefliet, however, experienced problems during the race and had to change bikes just before Muur van Geraardsbergen. "The misery started on the cobbles of the Holleweg, when my chain snapped. I kept on riding, but decided to change before the Muur anyway. On the Muur I was able to move up well and on the Bosberg I was right at the front. I had super legs. I had made this race a goal."