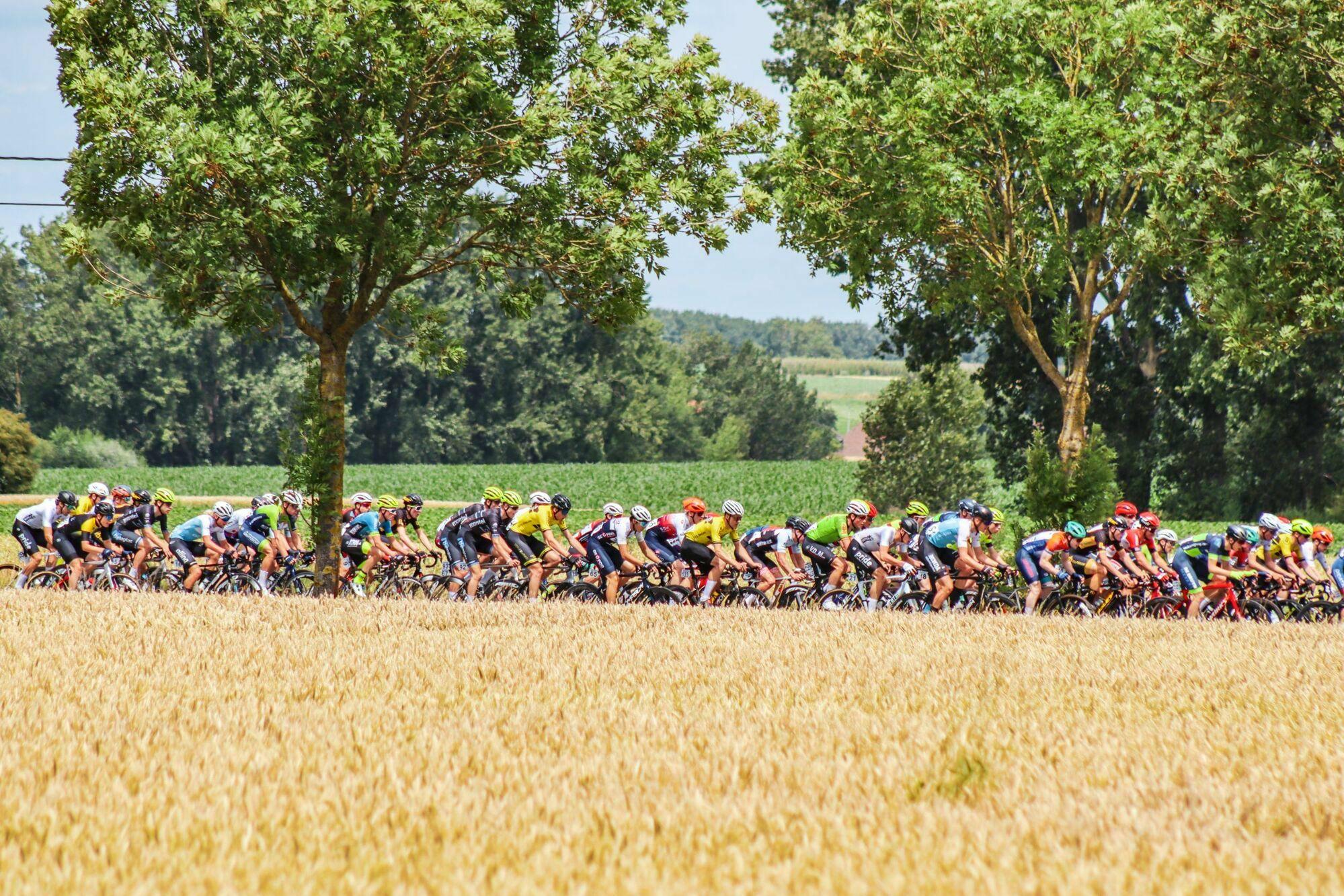 The Muur van Geraardsbergen and the Bosberg will once again be deciding factors in the Omloop het Nieuwsblad U23
The Muur van Geraardsbergen and the Bosberg will once again be deciding factors in the Omloop het Nieuwsblad U23
On Sunday 28 May, the U23 riders will once again give the best of themselves during the Omloop het Nieuwsblad U23. A race of 165.8 kilometres including eleven hills and six cobblestone stretches will await the peloton. Who will take the crown as the successor to Luca Van Boven?
The starting shot for the new edition of the Omloop het Nieuwsblad U23 will sound at 13:15 in Herzele. Via Zottegem, Sint-Lievens-Houtem and Oosterzele, the riders will head to the cobblestones of the Lange Munte, where they will be able to test their legs for a first time. After a good 30 kilometres, the Kattenberg in Ename will follow as the first climb of the day.
Via the cobblestones of the Holleweg and Haaghoek, the riders will then make their way to the first of two passages over the Leberg. From then on, the climbs will follow each other in rapid succession. In the space of 30 kilometres, the riders will face the Valkenberg, Wolvenberg, Molenberg, Leberg, Berendries and Elverenberg-Vossenhol.
The climb of the Muur-Kapelmuur will herald the finale 65 kilometres from the finish line. After the iconic climb in Geraardsbergen, the Bosberg and Congoberg are still to follow, and then the peloton will again set course for Herzele. There, the riders will complete a local loop of 17 kilometres. At about 17:10, we will discover who may add his name to the Omloop het Nieuwsblad U23 honours board.