Women Elite race info
1.
Lotte Kopecky
2.
Lorena Wiebes
3.
Marta Bastianelli
4.
Emma Cecilie Jorgensen
5.
Georgi Pfeiffer
6.
Anouska Koster
7.
Quinty Ton
8.
Christina Schweinberger
9.
Soraya Paladin
10.
Elisa Longo Borghini
Results 2023
Kopecky became the first Belgian to win the women's opening classic. She chased race leader Sierra Canadilla on the Vesten of the Muur van Geraardsbergen. The Belgian rider then accelerated again on Bosberg, hurtling towards the finish line in Ninove in a blistering solo.
Experience the opening classic as a VIP
Discover what we have in store to combine enjoyment and networking during Omloop het Nieuwsblad 2024. Read on and discover our VIP formulas. Ready for an unforgettable experience in the middle of the race?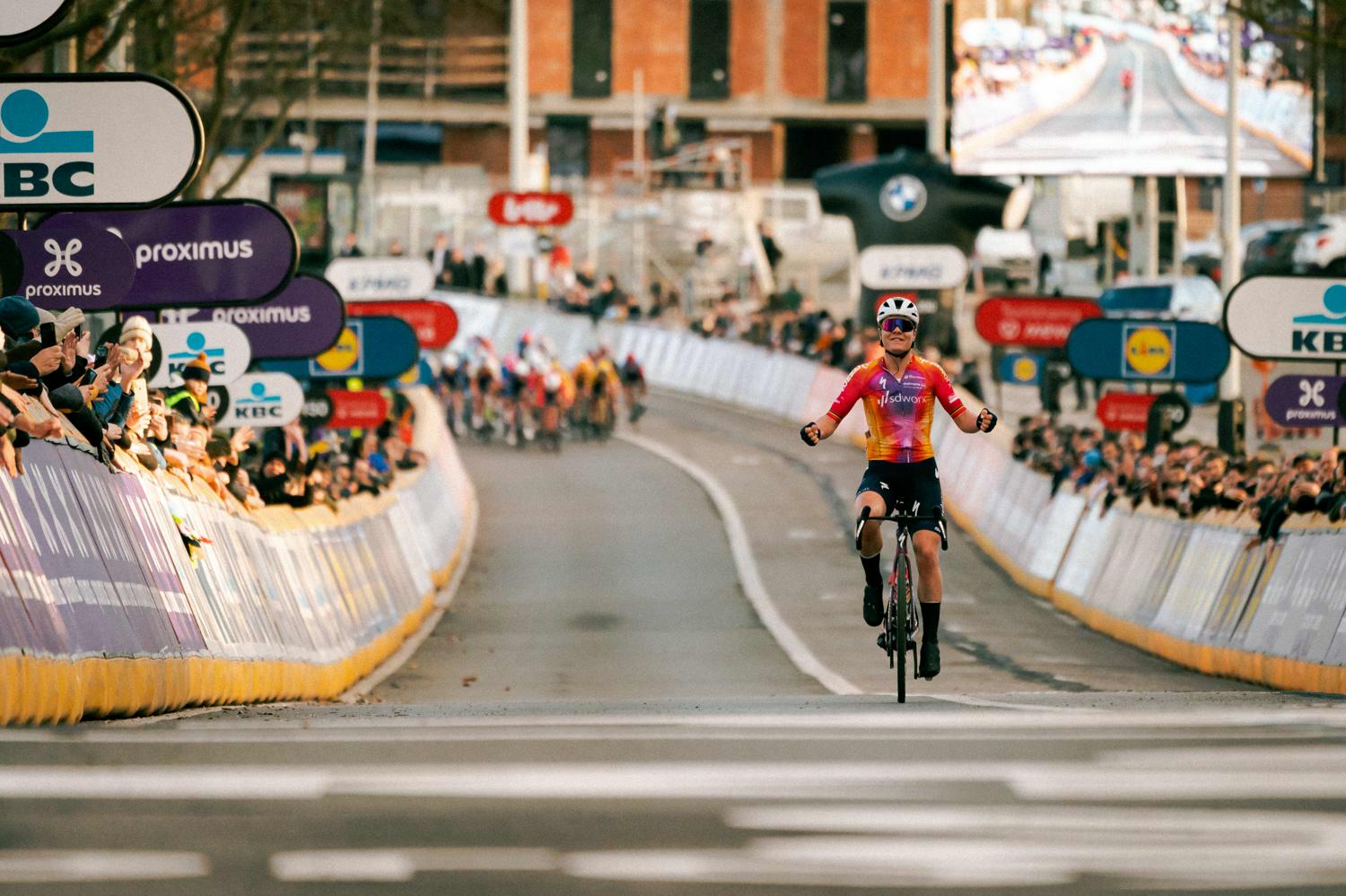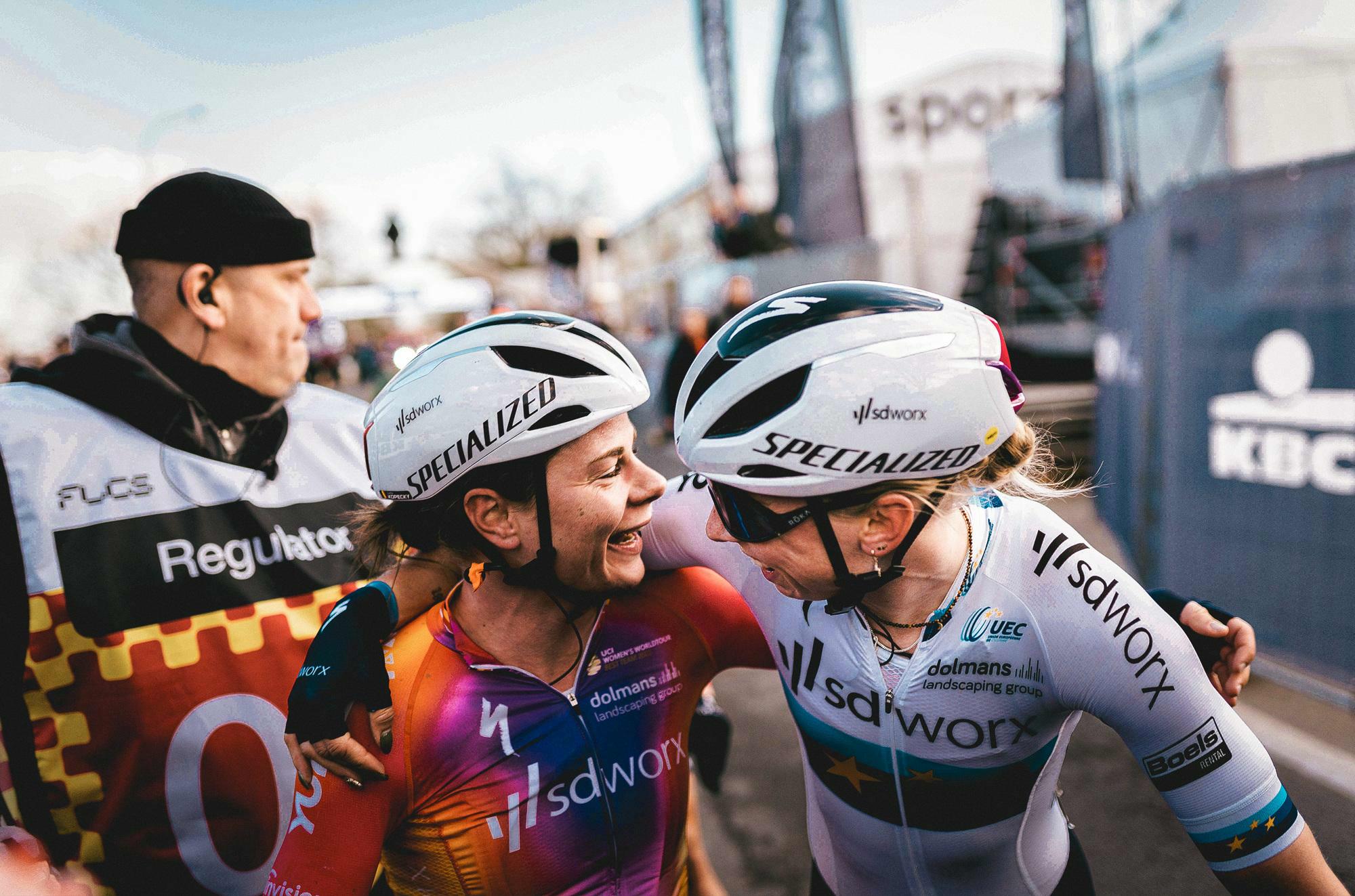 Your start to the cycling season
It is not only the pros who are looking forward to the opening weekend. Join us at Omloop het Nieuwsblad Cyclo and test your legs for the first time on the cobblestones of the Haaghoek in combination with the Leberg or give your all on the duo Muur van Geraardsbergen-Bosberg. Will you be there on Sunday 25 February?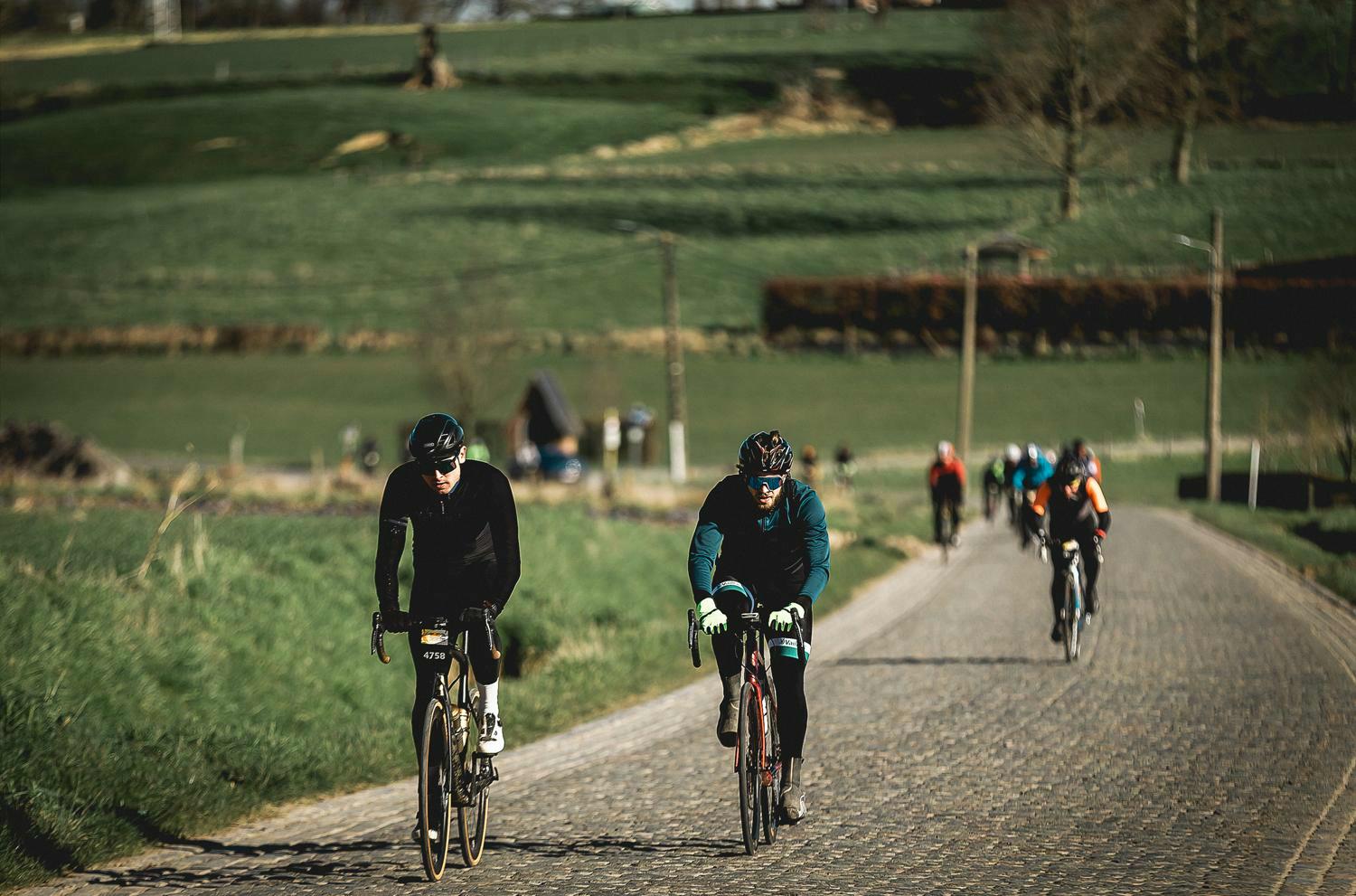 Sportful - Cycling apparel
Sportful has been an established name in cycling for years. Thanks to the cooperation with Flanders Classics, real flandrien(ne)s will be able to hop on their bikes in a completely new outfit. Fan of cobbles and the real Flemish hills? Then the Flanders Classics collection, made to conquer the cobbled classics, is made just for you!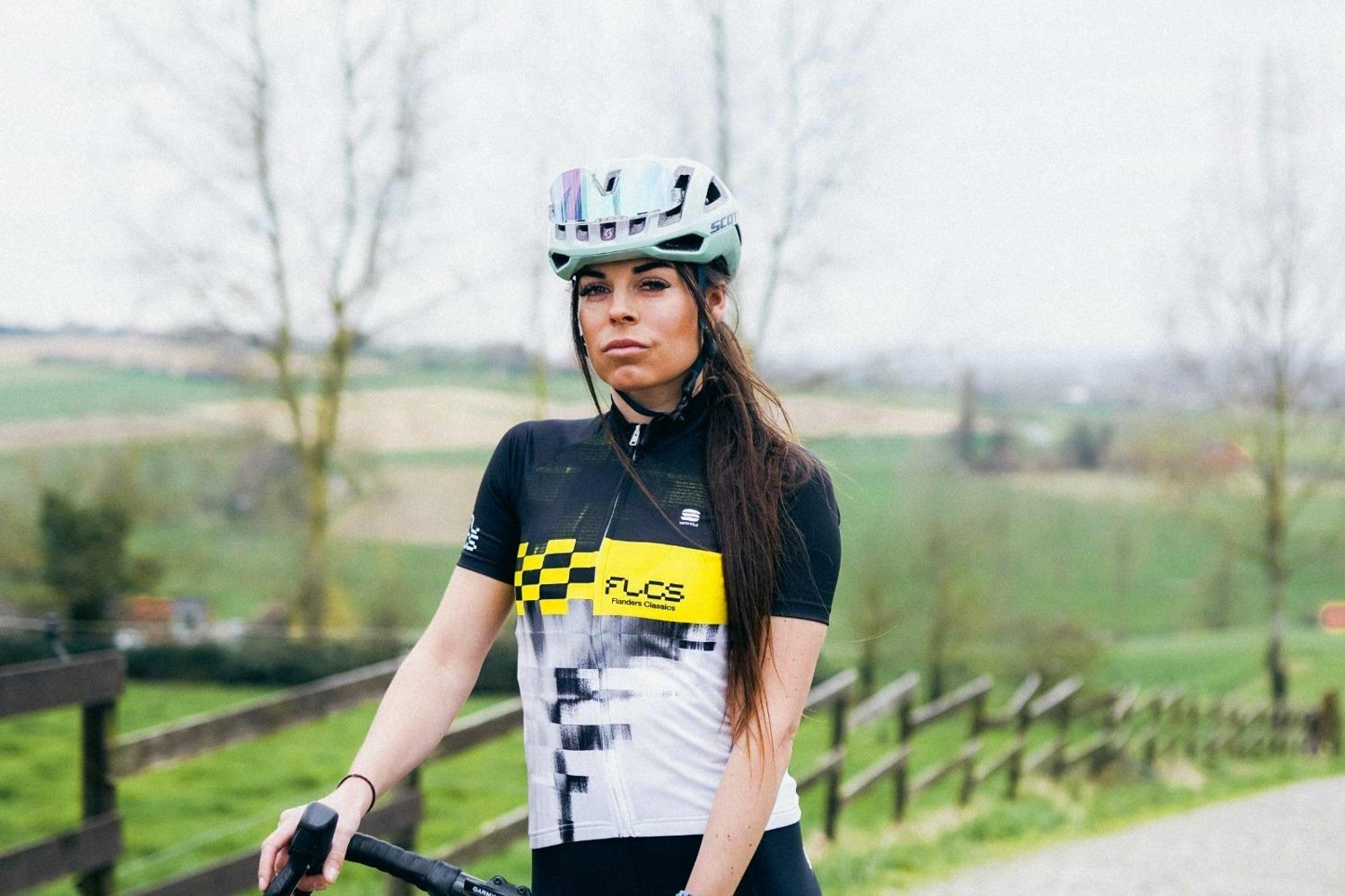 Vive le Vélo
Would you like to have one of the six spring races of Flanders Classics on a high-quality T-shirt? Thanks to the collection of Vive le Vélo and Flanders Classics, you can. The very first edition of Omloop het Nieuwsblad - known as Omloop Het Volk at the time - on the front page of the newspaper, the poppies of Gent-Wevelgem, Waregem as a paradise for horses, the Tour of Flanders with its start in Bruges and Antwerp, the water of the River Scheldt or the grapes of Overijse. The collection offers something for everyone!